Modern Information Protect From Hackers
Pentester Club Pvt Ltd is a free, safe and legal training ground for hackers to test and expand their ethical hacking skills with challenges, CTFs, and more. Active since 2020, we are more than just another hacker wargames site. We are a living, breathing community devoted to learning and sharing ethical hacking knowledge, technical hobbies, programming expertise, with many active projects in development. Join our IRC, Discord, and our forums where users can discuss hacking, network security, and more. Tune in to the hacker underground and get involved with the project!

Learn In Depth Of Hacking With Us
Give external researchers an obvious and easy path to report security vulnerabilities, then make sure those reports quickly get to your internal security team before malicious parties have time to act.
We will Explore all the Hacking Tools Dos Remote Sqli Overflow Xss FileUploads File Injection Crf Shell Code With Video Tutorials

@alex14324
GET TO KNOW THE HACKER COMMUNITY
Hacking is here for good — for the good of all of us. By partnering with organizations, trusted hackers become an extension of your security team to protect against data breaches, reduce cybercrime, protect privacy, and restore trust in our digital society.
STRENGTHEN YOUR SECURITY POSTURE
Reduce your company's risk of security vulnerabilities and tap into the world's largest community of security hackers. Contact us today to see which program is the right fit.

Cyber Security
Master the skills to secure your network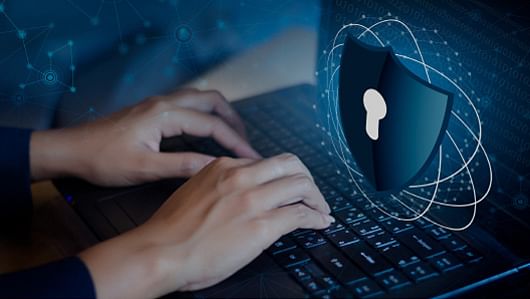 Cybersecurity is the body of technologies, processes, and practices designed to protect networks, computers, and data from attack, damage, and unauthorized access. Programs in cybersecurity teach professionals to spot vulnerabilities, fend off attacks, and immediately respond to emergencies
Post Graduate Program in Cyber Security
This Post Graduate Program in Cyber Security is designed to equip you with the skills required to become an expert in the rapidly growing field of Cyber Security. This cyber security course aims to help you stay abreast all the latest trends in cyber security as well.
Cyber Security Course Overview
This Post Graduate Program in Cyber Security will help you learn comprehensive approaches to protecting your infrastructure and securing data, including risk analysis and mitigation, cloud-based security, and compliance. You will get foundational to advanced skills through industry-leading cyber security certification courses that are part of the program.
KEY FEATURES
Pentester Post Graduate Certificate
Masterclasses from MIT Faculty
Featuring Modules from MIT SCC and EC-Council
150+ hours of Applied Learning
Get noticed by the top hiring companies
EC-Council learning kit
Industry case studies in cyber security
MIT CSAIL Professional Programs Community
Capstone project in 3 domains
25+ hands-on projects
Cyber Security Course Advantage
This Post Graduate Program in Cyber Security includes Cyber Security – Technology, Application, and Policy from MIT SCC leverages MIT's academic excellence in Cyber Security and provides a comprehensive understanding of the field.
EXECUTIVE PROGRAM BY MIT SCC
This Post Graduate Program also offers you an exclusive executive course: Cyber Security — Technology, Application, and Policy from MIT Schwarzman College of Computing.Key Features of this Module:
Executive Program Certification from MIT SCC
Masterclasses from MIT faculty
6 assessments from MIT
Industry case study in Cyber Security
MIT CSAIL Professional Programs Community
OUTCOMES OF THIS POST GRADUATE PROGRAM
This Post Graduate Program in Cyber Security is designed for those who want to expertise their technical and programming skills to handle security challenges. Our comprehensive program includes EC Council's renowned Certified Ethical Hacking v11 course.
As a part of this program, you will receive:
Certified Ethical Hacker Certificate from EC Council
6 months free access to CEH v11 iLabs
24 Hacking challenges from EC Council
Pentester Club JOBASSIST PROGRAM
JobAssist is an India specific partnership with IIMJobs.com supporting certified learners looking for a new career.
IIMJobs Pro Membership for 6 months
Resume assistance and career mentoring
Interview preparation and career fairs
Feel Free Contact To Us @Pentesterclub.com